Stay Active. Stay You.
With over 40 special interest groups, activities and clubs, Active Generations is your partner to help you get more out of life – and more of it!
Groups meet at various dates and times, so be sure to check our activity calendar for all the latest schedules and announcements.
Arts & Crafts
Painting and Drawing Open Studio
Tuesday and Wednesday – 9:00 am – 2:00 pm Room #132
Woodcarving Club
Monday and Saturday – 9:00 am – 11:30 am Room #132
Quilting Club
Tuesday – 9:00 am – 12:00pm Room #201
Knitting Club
Wednesday – 9:00 am – 12:00 pm Room #201
Craft Club
Thursday – 9:00 am – 12:00 pm Room # 201
Join our Arts and Crafts groups and learn about oils, watercolors, drawing, woodcarving, quilting and knitting. Members mentor each other. No registration required. Just bring your own supplies.
We also offer various monthly painting classes by Lisa Rinaldo.
Billiards
Active Generations has an amazing Billiards room for members to access for only $6/month or $66/year. We boast five 9-foot regulation pool tables and one Snooker table.
Ladies: Wednesday, 10:00 a.m.
There is occasional league play.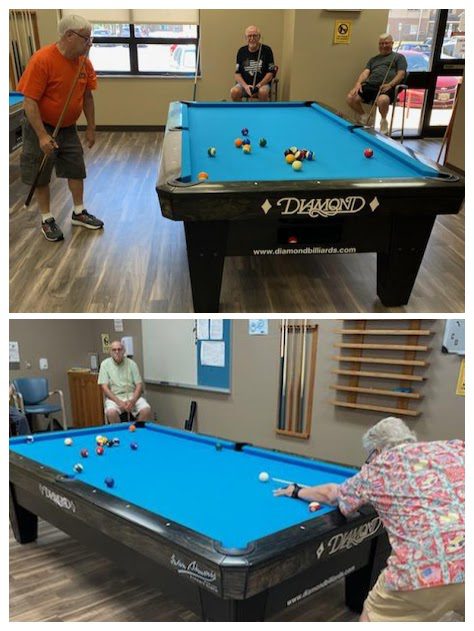 Bingo
Friday, 1:00 (with the exception of the 2nd Friday of each month)
Active Generations' members enjoy Bingo play several times per month. Bingo is held in Sertoma A & B Room.
Cost to play is $1 per card or 6 cards for $5. B-I-N-G-O! Come join the fun!!!
Cards & Gaming Clubs
Active Generations has over 17 different types of card and game clubs for our members to enjoy. Participants must know how to play the game to get involved. The cost to play (per club, per week) is 75 cents. Members are encouraged to read the Lifetime News Club notes each month to see any cancellations or change in play time/room due to special events. Ask the club leaders for specific card rules and scoring guidelines.
PLEASE come at least 30 minutes prior to the start times to register and sign in!
Lessons are not provided during club hours. Formal lessons are provided periodically throughout the year. At the first meeting of each month, club leaders will give a refresher and visit with new members.
Color Me Happy Coloring Club
We meet the first and third Thursday for each month at 10am in Room #132. We come with our coloring books and colored pencils. We exchange ideas, explore techniques, and enjoy each other's company. It's relaxing and relieves the stress in our lives.
If you are interested in joining the Coloring Club, contact Doris O'Dea at 361-7228.
Community Action Team
Second Monday of every month – 10 a.m.
Ready to get involved and help your community? Active Generations' Community Action Team is made up of hard-working volunteers that donate their time and effort to a wide variety of deserving causes. Join today and see community action at its best.
For more information, call 605-336-6722.
Dance Clubs
A variety of talented bands will play for these dances each Tuesday
If you're ready to get down and have some fun, then you don't want to miss a single one of Active Generations' dances. These fun events are scheduled throughout the year and the public is invited. Come join us for great music and a great time.
Dance Times: Tuesdays from 7 – 10 p.m.
Public Is Invited – Members: $6 / Non-Members: $10
Beer, water and chips available for purchase.
Early Birders Bird Watching Club
Second and Fourth Thursdays of each month – 8:00 a.m.
Active Generation's Early Birders Club is designed for people to enjoy nature outings and make new friends. You'll learn more about our local birds through summer, spring and fall field trips and winter indoor class activities, including our guest speaker series.
The Early Birders Bird Watching Club is open to Active Generations' members without additional fees. We meet year round on the second and fourth Thursdays each month. Meetings are at 8:00 am for our spring, summer and fall field trips and return to the center by noon. The winter classroom activities are from 9:00 to 11:00 am.
We welcome people of all birding skill levels.
If you are interested in joining or need more information, call Ken Walter – 605-582-5700
Gold 'n Silver Drama Club
The Gold 'n Silver Drama Club has been in existence since 1998 and provides Active Generations' members an opportunity to "act up"! This club puts on two major productions each year as well as entertains at monthly birthdays. Are you a "Drama King"? How about a "Drama Queen"? Do you like to act out front of others? Like being the center of attention? Yes? No? Know a great story or have a joke or two to tell? Well…maybe not quite as dramatic as that. However, do you have a creative side that is aching to show itself? Or maybe some hidden talent that you would like to share. How about an artist that can create an interesting poster or simple set? We can also use people who have creative writing skills, that can write short plays that we can act out. We are looking for people like you! Even if you think that you have no talent, we need people to help out behind the scenes. So come join us! Inquire at the Information Window.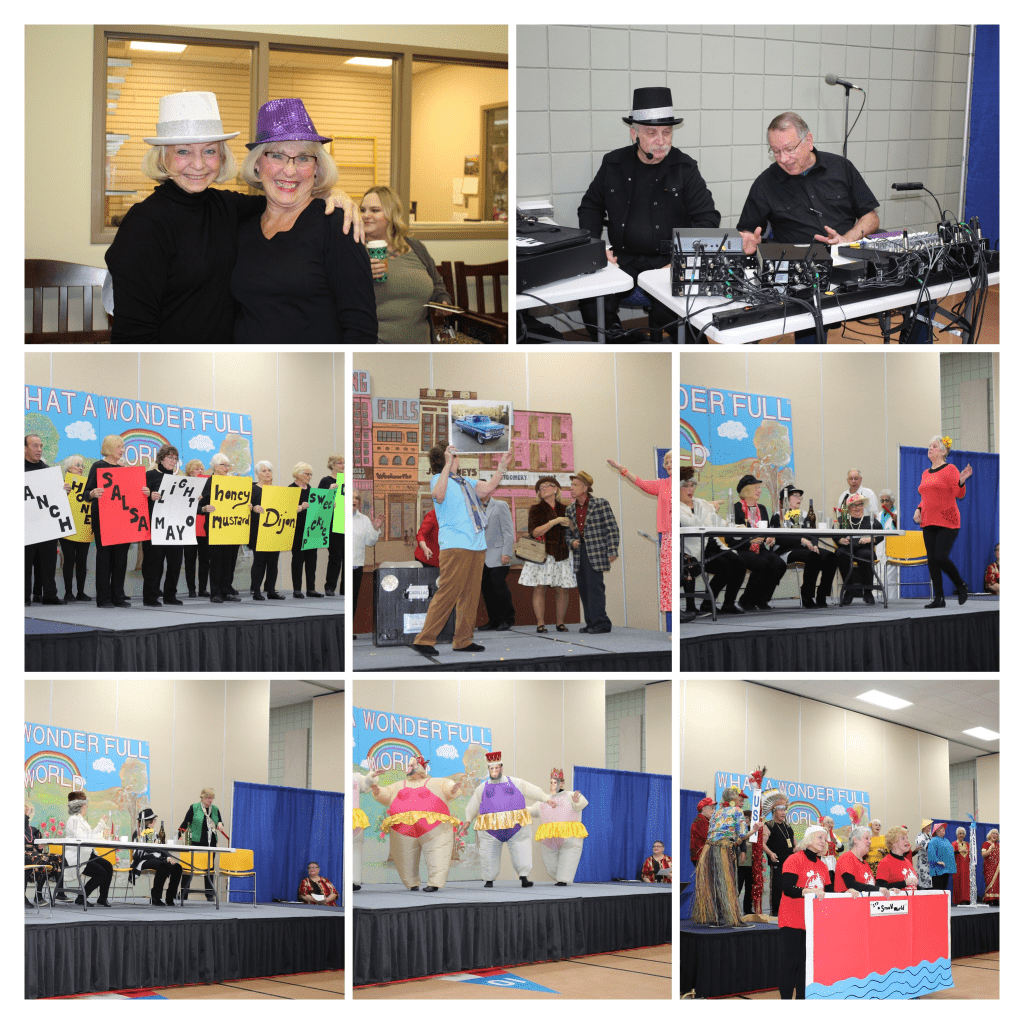 Golf Club
Play will begin when weather permits. Typically golf play is during the months of May – October.
If you enjoy golf, then you need to swing by. The Active Generations' golf club plays courses throughout the Sioux Empire region. Our club is open to players of all levels and offers the opportunity to play great courses and make new friends.
Leader: Bob Black 605-338-1926 or email [email protected]
Hiking Club
Hiking will begin when weather permits
Welcome to the Hiking Club! If you are interested in joining our group, please contact Active Generations by calling 605-336-6722. To participate you must be a member of Active Generations.
Call the AG main number, 605-366-6722 to register each week (Call the Monday before the hike). Hikes are typically 4 to 6 miles. Hikers MUST be able to navigate uneven surfaces and elevations, tolerate various weather conditions and maintain a steady pace.
The first hike of 2023 will be on May 2nd, weather permitting.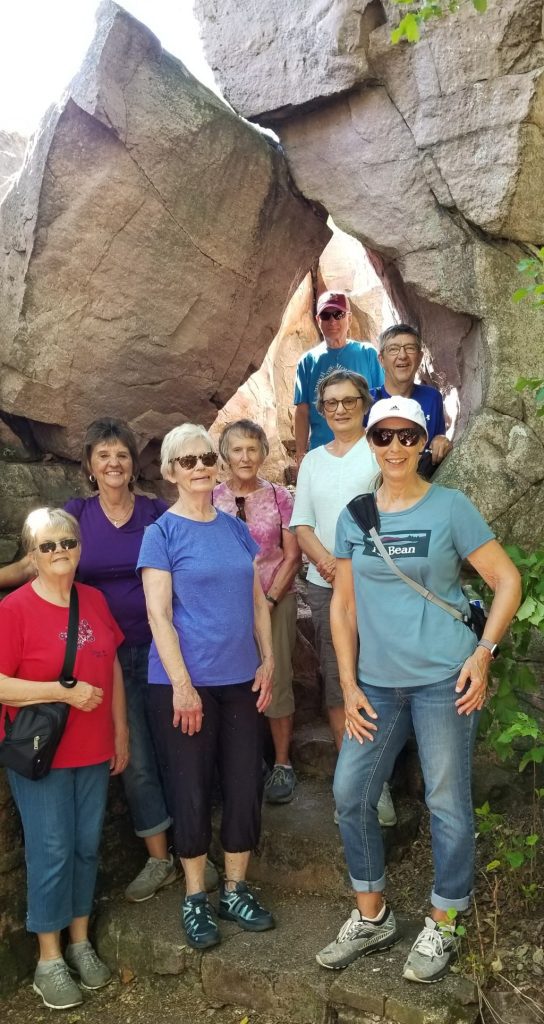 Jamboree Band
Join us for some foot stomping country music fun!
Upcoming Schedule
5:00pm – 6:30pm held in Sertoma A/B, summer months held in the Courtyard.
August 3rd – Stateline Drifters **Great Plain Street Rodders Car Show**
September 14th – Just in Case Band
October – BREAK
November – BREAK
December 14th Christmas Show
Dinner is available for $7.00
Water is available for $1.00
Beer is available for $4.00
Kazukes
Wednesday 9:00 – 11:00 a.m.
The Kazukes are a group of music lovers that gather each week to develop their skills with the Ukulele. In addition to playing this simple four-string instrument, they also enjoy singing along with their strumming.
Since their creation in 2011, they have been invited to perform at area nursing homes, assisted living communities, churches, schools and the VA. By mid 2016, they will have done this 150 times. The name, Kazukes, is a combination of Kazoos, which they include with their performances, and the Ukulele.
New members are always welcome, and we will gladly help them learn to play this fun instrument.
Knitting
Craft Room 201, Wednesdays, 9:30 a.m.
The Center's Knitting Club meets Wednesday mornings at 9:30 in Room 201. Come and learn to knit or bring a project that you are working on and socialize.
The club is currently working on two community service projects: "Keep America Warm" afghans for the homeless, and "Caps for Kids" for needy school children in Sioux Falls.
Line Dancing
Monday – 1:30 p.m., Wednesday – 3:00 p.m. – 4:30 p.m. & Friday – 2:30 p.m.
The Active Generations' line dancing classes are a fun way to exercise and stay in shape. Learn some new steps and meet some new people.
Line dancing does not require a partner so come alone or bring all your friends. Lessons are only $1 per class.
Instructors: Monday – Bonnie Shumaker
Wednesday – Various
Friday – Joy Outka
Beginning Line Dancers: Join us every third Monday of the month at noon. Meet in the foyer and Bonnie Shumaker will help you learn some of the great dance routines used in the other weekly classes.
Motorcycle Club
The Active Cruisers Motorcycle Club is a great way to get out on your bike and see new and different places. We ride the back roads of the region on trips of varying length. We also plan a few multi-day trips every year.
Members are required to provide proof of insurance and wear helmets as State Laws dictate.
Typically meet at 9:45am and leave at 10:00am.
Rides will begin when weather permits.
For more information contact Club Leader: Milton Ellis 605-359-1397 or email at [email protected]
Photography Club
First Thursday of each month 1:30 p.m.
The purpose of the Photography Club is to share ideas and knowledge regarding cameras, lenses and the variety of ways of taking pictures. Throughout the year we plan field trips to take pictures of nature and architecture.
Meetings are held to allow all members to share their pictures of the monthly project and discuss the camera setting they used as well as the lighting and time of day. We all benefit as we share our ideas.
Pickleball
Tuesdays at 1:30 (Advanced Play)
Wednesdays at 1:30 (Beginners)
Thursdays at 1:30 (Advanced Play)
Thursdays at 5:30 (Beginners)
Saturdays at 8:00 (All Levels)
Pickleball is a fantastic activity for cardio exercise and for sharpening reflexes, balance and hand-eye coordination. The game is similar to tennis but played with a paddle and plastic ball on a smaller court.
The Pickleball Club offers two skill-defined play days each week.
Active Generations supplies all necessary equipment except your gym shoes.
For upcoming dates check our calendar
Visit the Pickleball Club's website, http://activegenerationspickleballclub.webs.com for detailed information, Club policies, rules and contacts.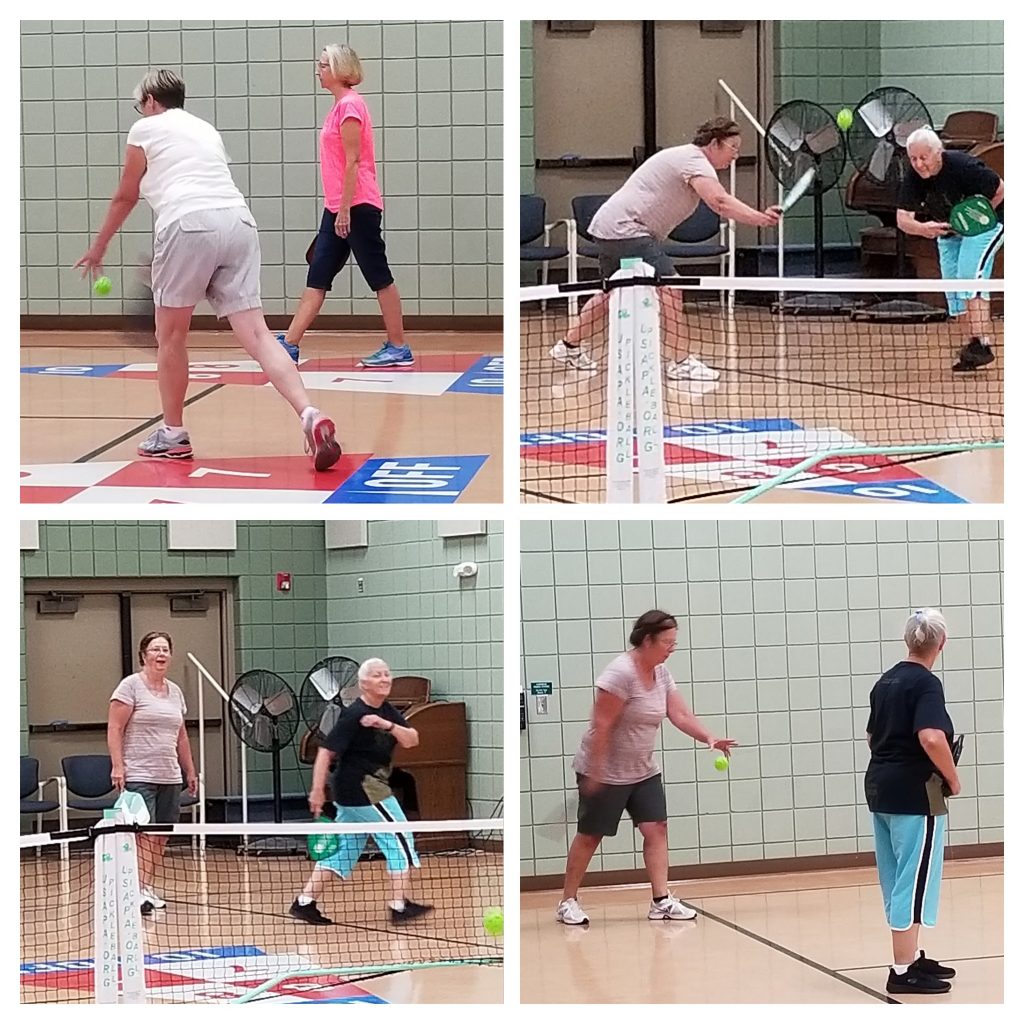 Quilting Club
Every Tuesday, 9:00 a.m. – Noon Craft Room 201
The Active Generations' quilting club is looking for more quilting enthusiasts. We are looking for individuals who enjoy quilting and being creative. Our club makes quilts, wall hangings and more to sell at our craft fairs throughout the year at Active Generations. If you like to be creative and use your hands to help make beautiful creations – WE WANT YOU!! For more information, contact our leader Carolyn Columbe at 605-291-9385
Shuffleboard
2nd & 4th Tuesdays 8:30 am – 10:30 am
Shuffleboard, more precisely deck shuffleboard and also known as floor shuffleboard, is a game in which players use cues to push weighted discs, sending them gliding down a narrow and elongated court, with the purpose of having the discs come to rest within a marked scoring area.
Sing-Along Club
Join us on Tuesdays at 10:30 am to sing along with the oldies but goodies. Enthusiasm Required!!
Table Tennis
Monday 3:00 p.m. – 7:00 p.m.
Tuesdays 3:00 p.m. – 5:00 p.m.
Tuesdays 6:00 p.m. – 9:30 p.m.
Wednesdays 3:00 p.m. – 5:00 p.m.
Thursdays 5:00 p.m. – 7:00 p.m.
Saturday 8:00 a.m. – 3:00 p.m.
Active Generations has a very vital table tennis club open to all ages of players 18 and over.
Players pay $4 a month with money going to support club supplies and building expenses. The Club hosts two regional tournaments each year, which draw top-notch players from SD, ND, MN, IA and NE. Most players bring their own paddles –but paddles and balls are provided.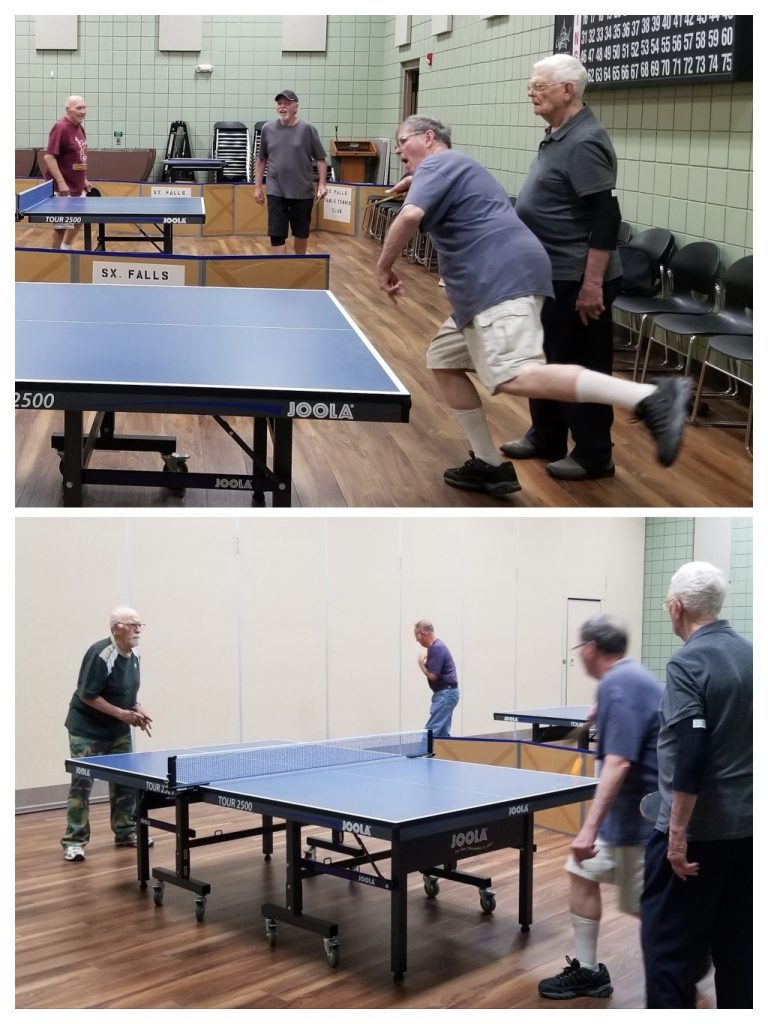 Trips & Travel
Active Generations' Travel Club provides one day excursions as well as extended trips and travel opportunities for our members and the community.
Active Generations works with several travel companies for our extended trips so that Members may receive a slight travel discount. Contact Nancy Wehrkamp for more information.
All forthcoming trips are listed in our Lifetime News and are also displayed in our literature rack in our center.
Walking Club
Walking will begin when weather permits
First and third Tuesday of every month – 9:00 a.m. (May through September) in the foyer of Active Generations.
Walking is a relaxing way to stay in shape. Join us as we walk around parks and other areas of interest in Sioux Falls.
Take a step toward better health and meet some great people in the Active Generations' Walking Club. The club walks 3 to 5 miles.
Wii Bowling League
Tuesdays at 1:45 pm
We will resume bowling on January 4, 2022 and we would love to have some new or even some returning members come join us for the fun!
Contact Kathie Smith at 503-929-7603 for more information.
Woodcarving Club
Monday, Friday and Saturday from 9 a.m. – Noon
The Center's Woodcarving Club is another great opportunity to express your creative side. This group meets twice a week to carve and wood-burn. Newcomers welcomed and will be helped. No registration required. Cost: Own supplies. The club does have some equipment for newcomers to try out this hobby.
The Woodcarving Club meets in room 132 at Active Generations and meets on Mondays, Fridays and Saturdays from 9am-Noon.
Attend all three days, 2 days or just once a week. Instructions can be given to new individuals to wood carving and burning. Join us, we will teach you.